BOROUGH GREEN NEWS


VACCINATION Do NOT phone the surgery - you will be contacted with an appointment. (Surgery website)
NHS Press Release on Vaccinations MORE
FEBRUARY VOICE ONLINE ONLY, and Harry's Newsletter
Borough Green Helpers Mental Health Helplines
COVID 19 FULL LOCKDOWN FROM NOW - RULES
CHRISTMAS LIGHTS DESPITE COVID - WELL DONE THE CREW
TMBC Community Hub call Mon–Fri 9–5 on 01732 876152.
The KCC "Kent Together" support line (7 days a week) on 03000 41 92 92.
Any family struggling to feed kids, help is available from KCC website or call 03000 41 92 92.
Government Grants available for businesses forced to close during lockdown (More)
Citizens Advice Bureau 0808 278 7810
VOICE Magazine Dec 2020 & Jan 2021
===================================
New Letter from Planning Inspectors throws TMBC into disarray, and may be the death of Borough Green Garden City
What's in a name? - For many years we have been naming our steets to remember people and places, and the irony is we then forget who and why we commemorated them. I have compiled a list of the streetnames and as much as I can of the reasons. Have a look, please email me any additions, edits and corrections. We have just tracked down the source of "Bellows Lane"
BREAKING NEWS - Following on from the announcement that the Planning Inspectors have cancelled the remaining sessions of the TMBC Public Inquiry comes the news that Sevenoaks DC Judicial Review into PINS rejection of their Plan has FAILED. We suspect our Inspectors have been awaiting the outcome of the JR before issuing a more detailed refusal to TMBC - Happy Christmas, everyone.
Those of you who suffer sewage flooding, Southern Water pledge to resolve it - by 2040! But the good news is they have agreement at Board level to spend £60K on our creaking Pumping Station
A big problems for BGGC developers. Inspectors cancel 2nd & 2rd Phase of the Public Inquiry - this may not yet be the end, but it most definitely the beginning of the end.
Borough Green Sandpit refused permission to run 50 trucks out of Platt read more read Chronicle Article and J Clubb apply to extend Nepicar by 18 months.
Footpaths and PROW maps and pics
MR 244 Westlands to H+H Good Walk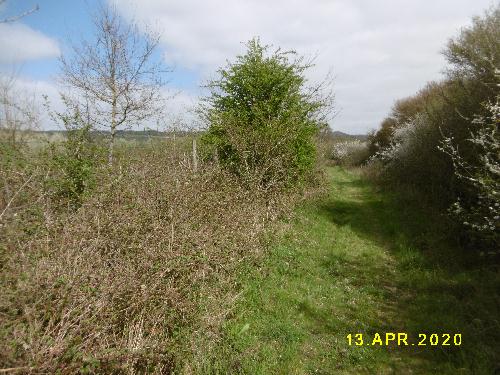 SURGERY - UPDATE ON FLU JABS Reports are that the system is very efficient, they are now seeking more vaccine supplies
RECREATION GROUND OPEN, BUT CARPARK CLOSED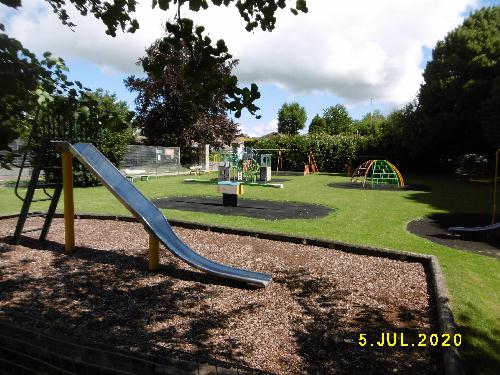 Covid 19 has had one unexpected benefit - Racists have been forced to face the silliness of their Xenophobia: Hundreds of BAME and other "foreigners" have been the backbone of our NHS, at a huge personal risk, and kept our NHS working to save us. And

despite the call on National Television for English pickers to rescue our food harvest, Farmers still had to ship in thousands of East Europeans because all these layabouts who complained about "foreigners nicking our jobs" didn't take the opportunity to seize them back. Grumbling on your sofa is a lot easier than working in the fields.
There has been concern voiced about an HGV increase to 240 tippers per day at Borough Green Landfill.

Let me try and set minds at rest.
(1) Most importantly, the previous advisory for HGVs not to come through Borough Green is now an

enforceable Planning Condition.
(2) this application was by Barton Willmore the BGGC 3000 house developer. They wanted landfill to a lower level, that was dropped, so even at BW's speed the levels will not be high enough to build on until 2026, two years after BGGC Phase 1 HAS to start.
(3) If it can't start on time, the Local Plan is unsound.
(4) There is a very strong suspicion that the Pit Owner is quite happy with the number of vehicles he operates now, and is filling his pit at his own speed, thank you very much.
(5) What was of extreme concern is that an "unknown" member of Borough Green Parish Council tried to lodge a Standards Complaint against Harry Rayner to prevent him speaking to the Planning Committee.
==============================================
GUESTBOOK COMMENT READ COMMENTS
Dave Sutton has managed to track down the lost guestbook on an archive, and I have copied it to this site
VE DAY 1945 WAR MEMORIAL MEMORIAL BENCHES
===========================
NEW HISTORIC BG & WROTHAM POSTCARDS
GUESTBOOK COMMENT READ COMMENTS
GREAT NEWS - Borough Green "HIGHLY COMMENDED" in 2019 Tree Report
==================================
BOROUGH GREEN STREET NAMES DIRECTORY
Below : At least she will be able to tell her children what it was like before the bulldozers moved in and changed this into 3000 houses.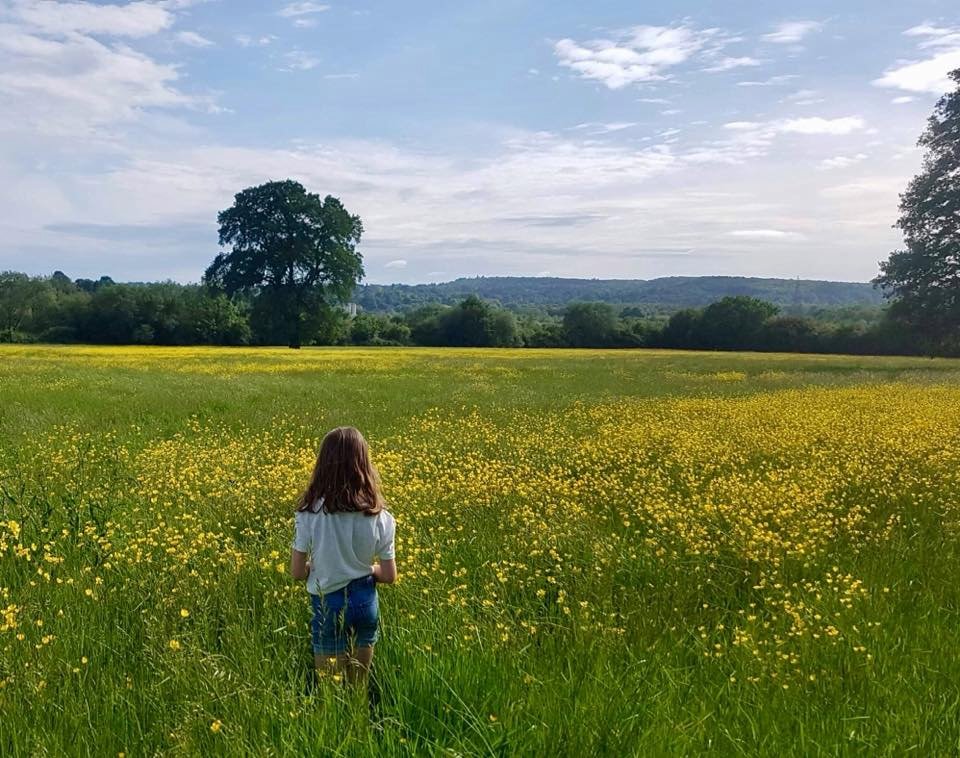 Photo & words courtesy Bryan Rawlins Click picture to enlarge
=================================================
Borough Green scores "Highly Recommended" in 2018 Kent Men of Trees 2018 Competition report .
NEW WOODLAND AT POTTERS MEDE The Joy of Trees
BOROUGH GREEN REMEMBERS.....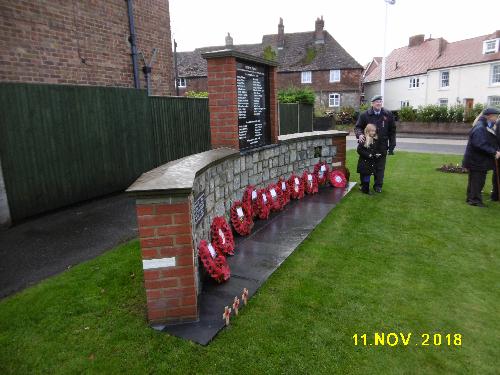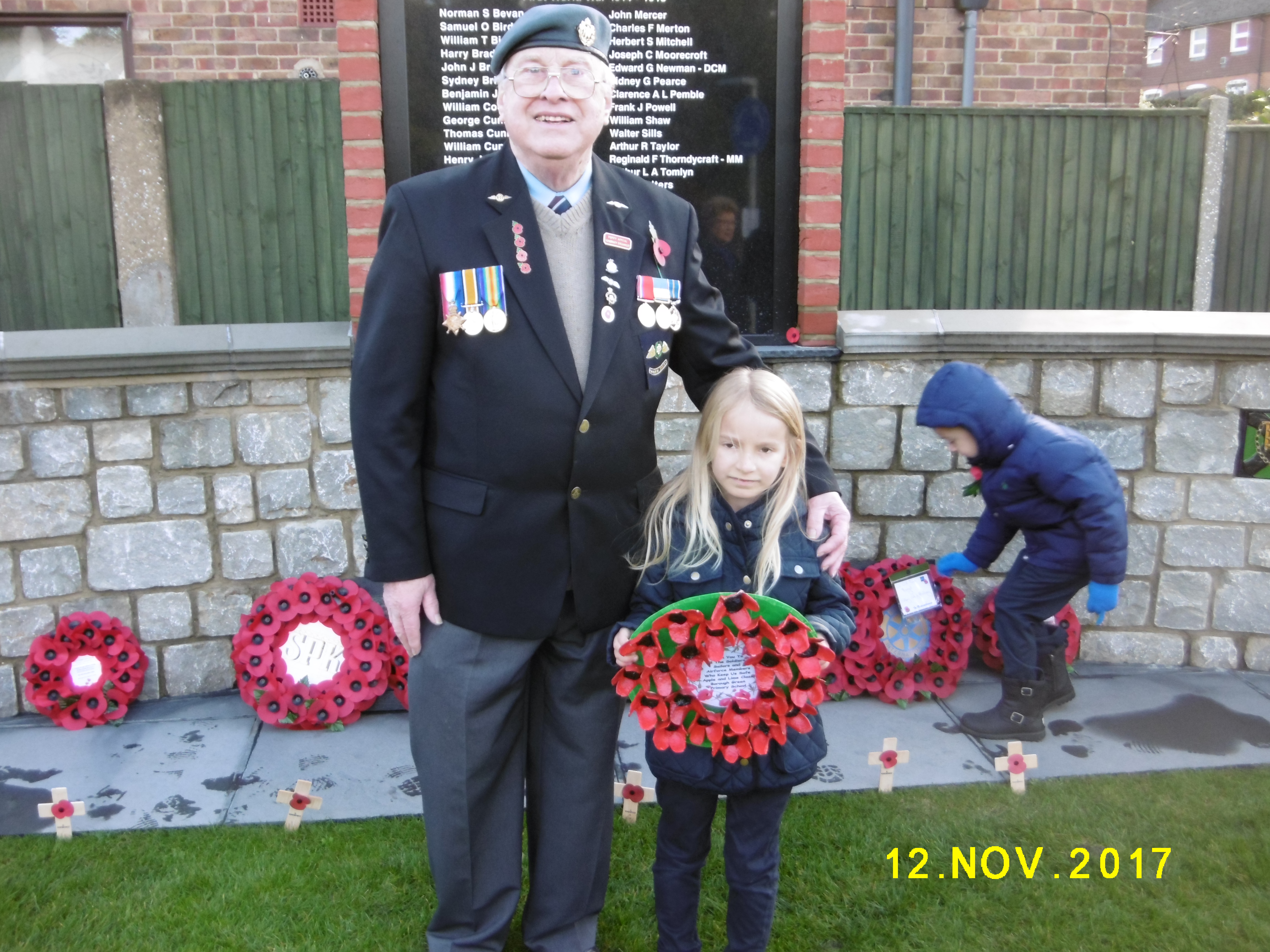 Wreath Laying 10am 11th Novmber 2018 [report]
They shall grow not old, as we that are left grow old: [full poem]
Tom Tugendhat MP dedicated our War Memorial marking the 100th Anniversary of the end of World War 1on Sunday 4th Nov
=======================================
Local Plans 2009, 2011 & 2014 Supp
GUESTBOOK COMMENT READ COMMENTS
Have TMBC learnt nothing? All the problems with the Landfill Sites they have already built houses on, they are now planning even more Local Landfill sites - more
NEW VIDEO of a walk in Borough Green
WAR MEMORIAL COMPLETE The final element, the Carved and polished Granite Name Plaque, Nick Taylor, Barry Glew, Rob Springett and me.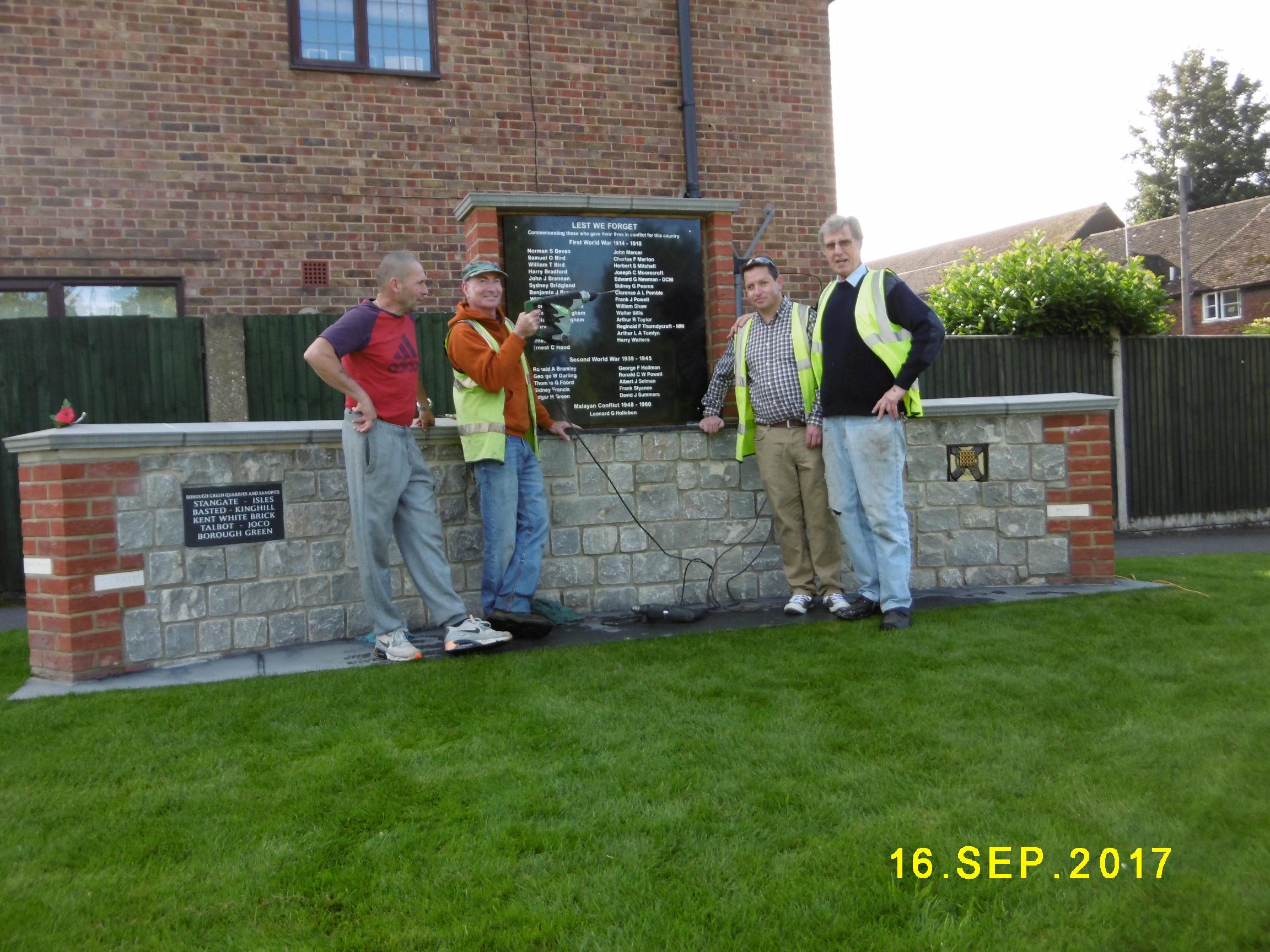 VILLAGE ENHANCEMENTS WAR MEMORIAL MEMORIAL BENCHES CORONATION OAK NEW QUARRY HILL TREE
GUESTBOOK COMMENT READ COMMENTS
PLANNING SAINSBURY ISLES QUARRY HAZELBOURNE IQW Contamination IQW aerial pictures A-Z HOUSING RED LION R'BOUT TMBC Joco H+H CELCON - Sandpit extension what are H+H up to? CREST 10 houses Hanson Site Thong Lane Flooding Env Agency report Thong Lane Flooding
It's easy to stand with the crowd, it takes courage to stand alone.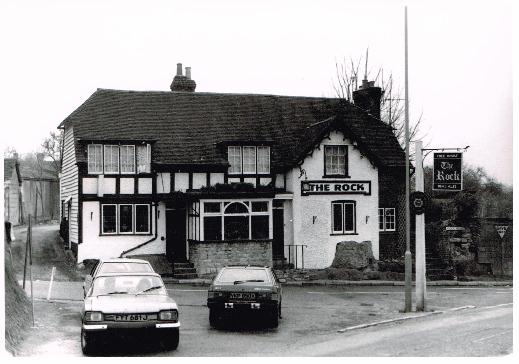 REMEMBERING THE ROCK TAVERN 1841 - 1992
=========
Award to Borough Green Village by Royal British Legion Poppy appeal - POPPY SHOP PICTURES
ALL STANDARDS ROLLED INTO ONE PAGE
GUESTBOOK COMMENT READ COMMENTS
Apparently there was a meeting of High Level Council Leaders and the like, discussing Proposed Boundary changes. Leader of Sevenoaks said that it was likely that Ightham, Wrotham and Stansted would become part of Sevenoaks, and someone asked "Why not Borough Green?". The Leader of Sevenoaks Council said :
" Borough Green? - NEVER - Borough Green is trouble on steroids".
I feel so proud, should we adopt this as a Village Coat of Arms?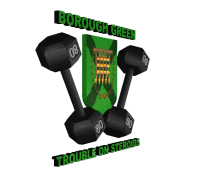 NEW WOODLAND AT POTTERS MEDE The Joy of Trees
1950's Tippers at Isles Quarry, Sabrina's T**s in background
Recognise any faces ? Click Pic for full size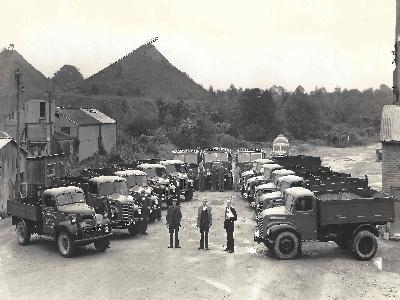 THONG LANE BRIDGE DEMOLITION PICS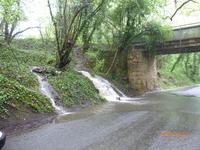 GUESTBOOK COMMENT READ COMMENTS
CHRISTMAS LIGHTS 2016 Crowhill 1928
For Micky Trump - Young Mike pics 1950s Drowning Isles Quarry
FOOTPATHS & PROWs - We have a great network of local paths for walking [Maps and More]
FLOODING UPDATES. Wrotham Rd, Lingfield Rd & Basted Mill

CHRISTMAS LIGHTS PICTURES
WILLARD TRANSPORT is a name all but vanished from the village - [pictures and more]
Ian Bangay's Borough Green Photos
| | |
| --- | --- |
| | Election -75% turnout |
VILLAGE HALL 50th ANNIVERSARY- [Report and pictures]

Crest Nicholson New Homes in Borough Green Kent, Crest Nicholson New Homes Hazelbourne Development, Hazelbourne New Homes being built at Isles Quarry,Kent Messenger, Sevenoaks ChronicleFRIENDS AND NEIGHBOURS
WROTHAM PARISH COUNCIL PLATT PARISH COUNCIL
IGHTHAM PARISH COUNCIL PLAXTOL PARISH COUNCIL
What does My Parish Council ever do for me? Well here's Barry and me, Christmas Eve, clearing fallen trees from Thong Lane.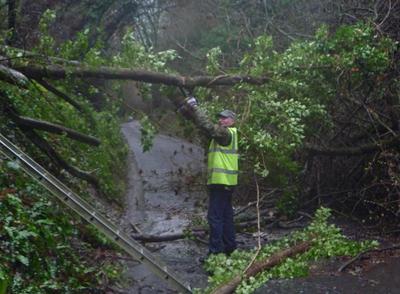 VISITOR COUNTER







HAPPY BREXIT
NEXT PARISH COUNCIL MEETING 1st Feb ONLINE
Rotating logos by Dave Sutton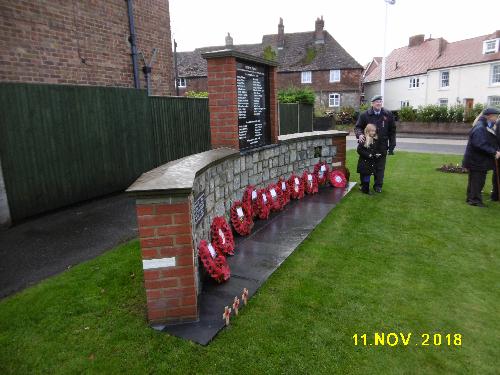 BG Herald designed by Charles Willsher

==============
Below
Its not always sunny in Borough Green, although it usually feels like it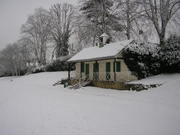 ---------------------------------------------------------------
(c) Mike Taylor all pictures unless otherwise stated : feel free to use any images, but if you earn I'd like a share !