LEST WE FORGET
STOP PRESS NEWS VIDEO from KMTV last night,
Well done Steve, thanks to Simon for drone footage.
Borough Green scores "Highly Recommended" in 2018 Kent Men of Trees 2018 Competition report .
NEW WOODLAND AT POTTERS MEDE The Joy of Trees
BOROUGH GREEN REMEMBERS.....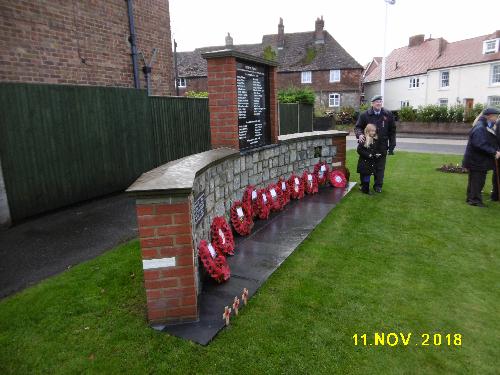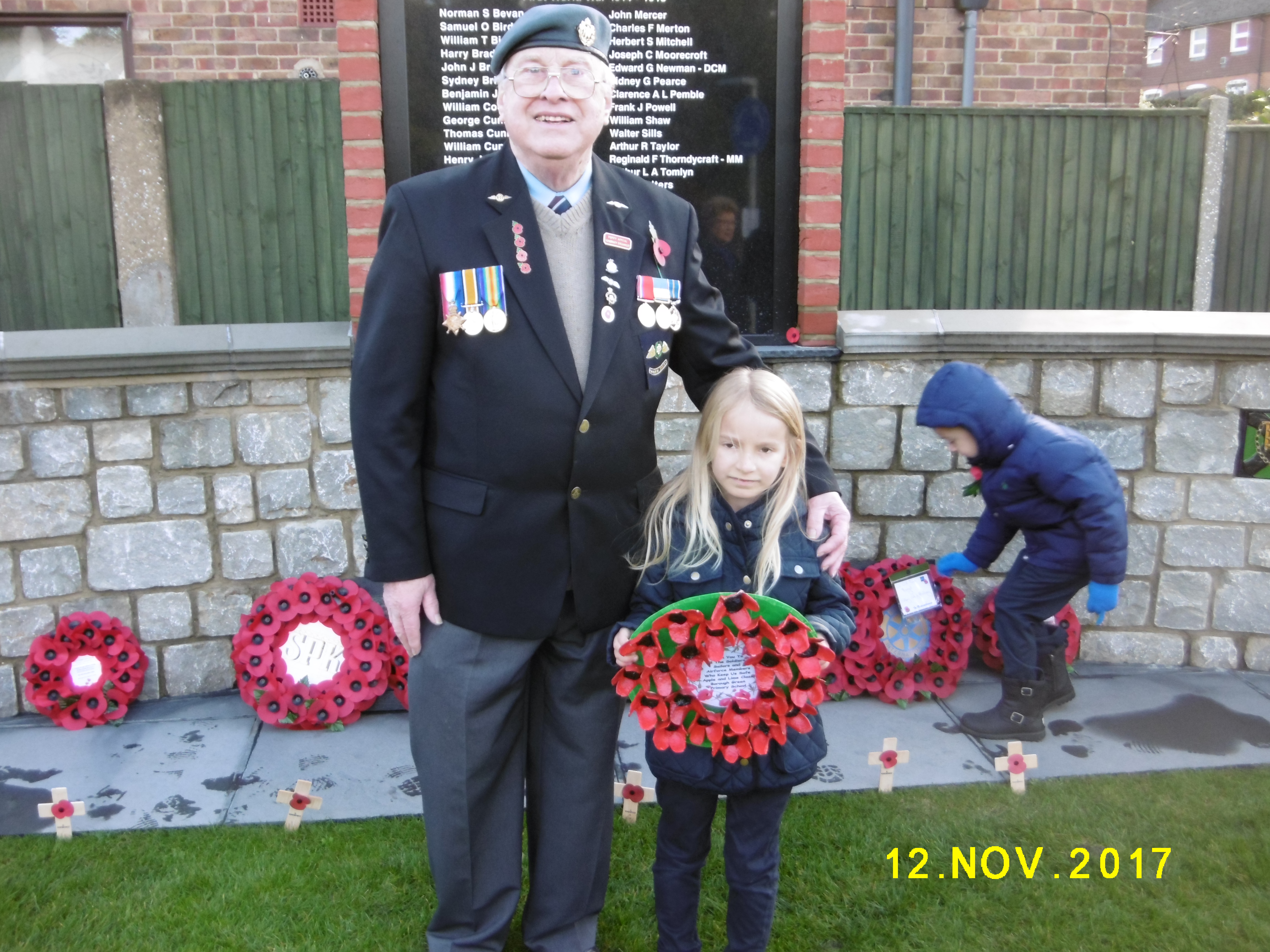 Wreath Laying 10am 11th Novmber 2018 [report]
They shall grow not old, as we that are left grow old:
Age shall not weary them, nor the years condemn.
At the going down of the sun and in the morning
We will remember them. [full poem]
Tom Tugendhat MP dedicated our War Memorial marking the 100th Anniversary of the end of World War 1on Sunday 4th Nov at 10am
LOCAL PLAN CONSULTATION CLOSES 19th NOVEMBER = EMAIL TMBC
The Developer's Campaign of Disinformation continues, and More TMBC Dirty tricks
Local Plans 2009, 2011 & 2014 Supp
M26 LORRY PARK article
Draft Local Plan BGGC Extract BULLET POINTS [pdf version] EMAIL TMBC
The Office of National Statistics (ONS) reduces housing targets by 25% Telegraph Article ONS Source Data [link to Telegraph Article]
DISPROPORTIONATE DEVELOPMENT - one image that really kicked off the debate was this graph that shows BG Garden City (green) in proportion to everything else in the Borough - what have we done to deserve this? Large Version) (Drone Video)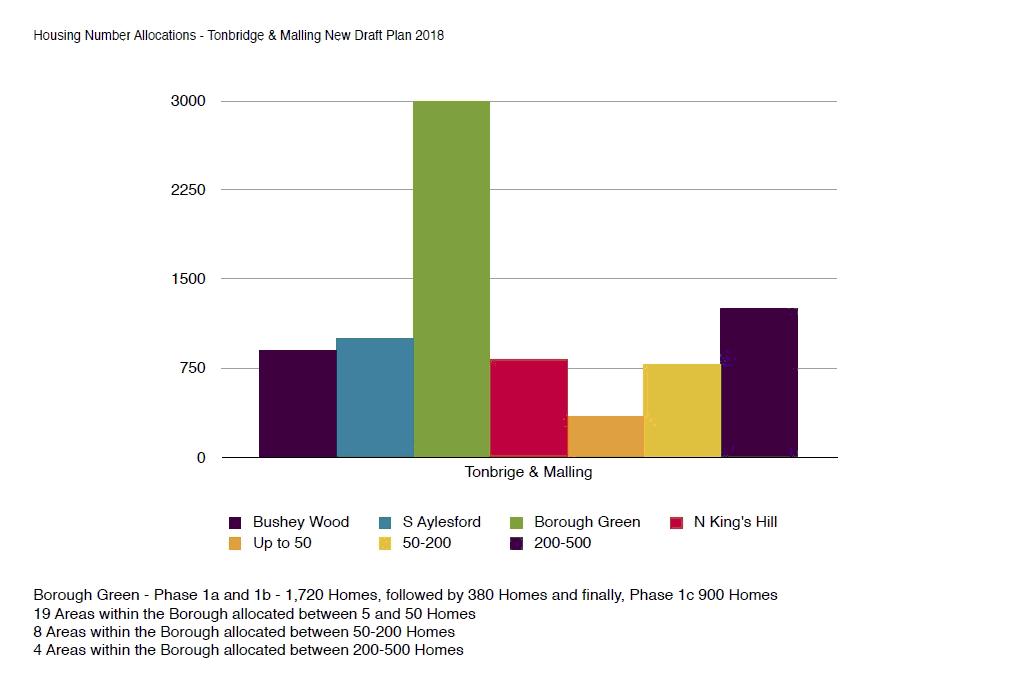 Graph Courtesy of Robin and Philippa
COUNCIL agree the draft Plan 39-6, even Councillors whose wards are as badly affected as us were bullied into supporting the Conservative Plan - Voting Details
In the interests of balance, this is the Sand Mafia's Website for BGGC
PTAB REJECT THE PLAN , CABINET IGNORE VOTE, AND REFER IT TO COUNCIL ANYWAY.
TMBC BACK DOWN, reverse the Developers demand to split the Relief Rd. This the new BGGC Extract , and here the Full Draft Plan This is a hugeley important step,
MORE TMBC SKULLDUGGERY TMBC Fiddle the voting
How can you tell a Planner is Alive? He is still lying.
UPDATED DRAFT LOCAL PLAN for PTAB 24 JULY, BGGC Extract This is the Regulation 19 version that we will be consulted on starting 1st October.
New Video BGGC Drone Flyover
Ightham Meeting short report Philippa's Detailed Notes
BGGC Garden City Public Meeting BG Vill Hall [Report]
TMBC FINALLY RELEASE DRAFT PLAN, AND IT IS FAR WORSE THAN WE THOUGHT BGGC EXTRACT FULL DRAFT PLAN AIR QUALITY
TMBC are misleading us - you might think from the BGGC EXTRACT that it is ONLY 1720 houses, better than 3-4000, but look at the TIMETABLE tucked away at the very back and you will find the whole 3000 are there, just spread out a bit. And TMBC's own Call for Sites says BGGC could be 4138 houses, but they also have to leave room for shops, schools and medical services.
Have TMBC learnt nothing? All the problems with the Landfill Sites they have already built houses on, they are now planning even more Local Landfill sites - more
LANDFILL SITES Isles Quarry West Hazelbourne, Joco Pit JOCO - INERT? A-Z , BOROUGH GREEN GARDEN CITY Ightham Sandpit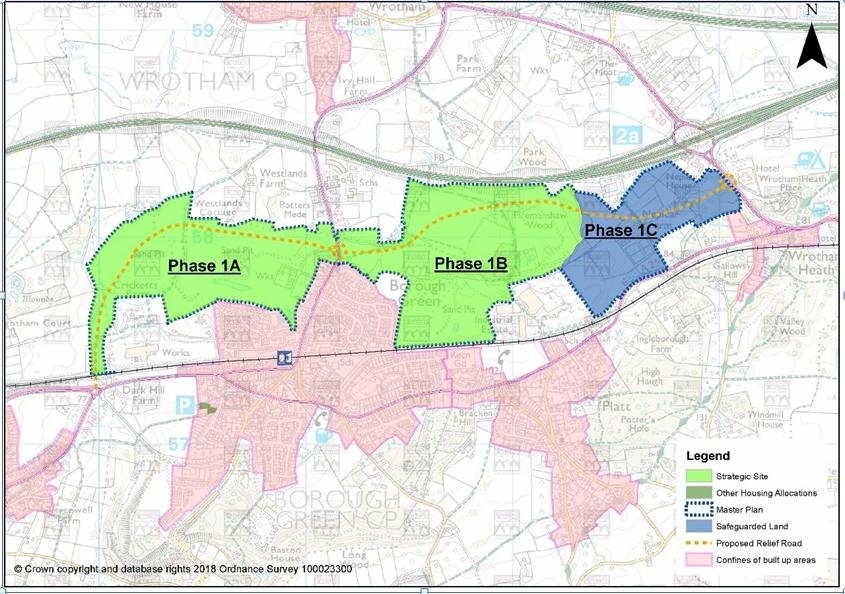 Below- 7.29 Borough Green to Victoria when BGGC is built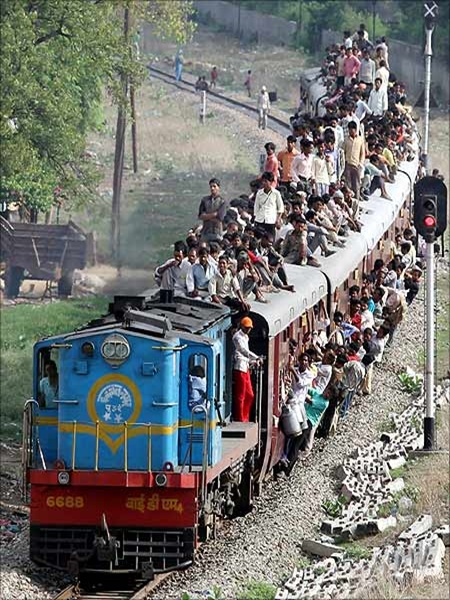 NEW VIDEO of a walk in Borough Green
Junction 5 Slips, Thanks everyone. Excellent Chronicle letters
WAR MEMORIAL COMPLETE The final element, the Carved and polished Granite Name Plaque, Nick Taylor, Barry Glew, Rob Springett and me.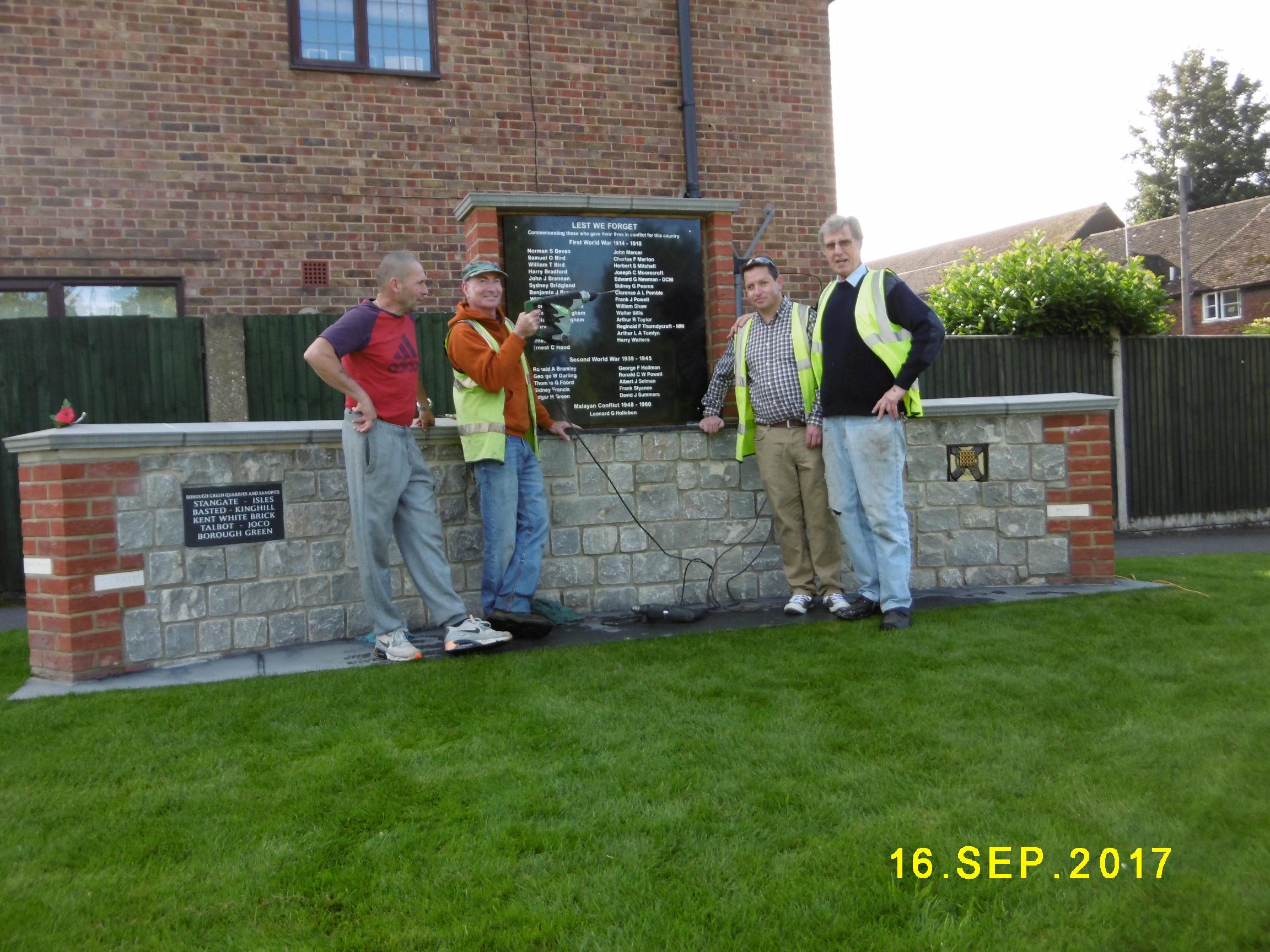 VILLAGE ENHANCEMENTS WAR MEMORIAL MEMORIAL BENCHES CORONATION OAK NEW QUARRY HILL TREE
PLANNING SAINSBURY ISLES QUARRY HAZELBOURNE IQW Contamination IQW aerial pictures A-Z HOUSING RED LION R'BOUT TMBC Joco H+H CELCON - Sandpit extension what are H+H up to? CREST 10 houses Hanson Site Thong Lane Flooding Env Agency report Thong Lane Flooding
It's easy to stand with the crowd, it takes courage to stand alone.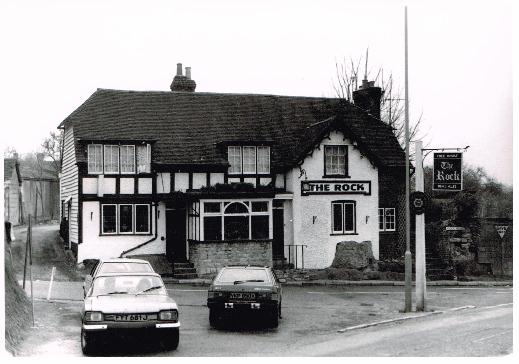 REMEMBERING THE ROCK TAVERN 1841 - 1992
=========
Award to Borough Green Village by Royal British Legion Poppy appeal - POPPY SHOP PICTURES
ALL STANDARDS ROLLED INTO ONE PAGE
Apparently there was a meeting of High Level Council Leaders and the like, discussing Proposed Boundary changes. Leader of Sevenoaks said that it was likely that Ightham, Wrotham and Stansted would become part of Sevenoaks, and someone asked "Why not Borough Green?". The Leader of Sevenoaks Council said :
" Borough Green? - NEVER - Borough Green is trouble on steroids".
I feel so proud, should we adopt this as a Village Coat of Arms?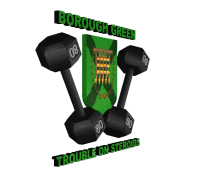 NEW WOODLAND AT POTTERS MEDE The Joy of Trees
1950's Tippers at Isles Quarry, Sabrina's T**s in background
Recognise any faces ? Click Pic for full size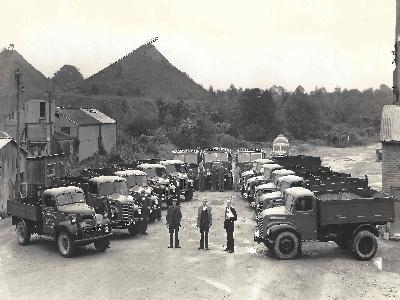 THONG LANE BRIDGE DEMOLITION PICS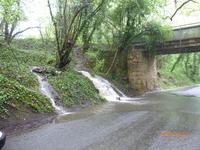 CHRISTMAS LIGHTS 2016 Crowhill 1928
For Micky Trump - Young Mike pics 1950s Drowning Isles Quarry
FOOTPATHS & PROWs - We have a great network of local paths for walking [Maps and More]
FLOODING UPDATES. Wrotham Rd, Lingfield Rd & Basted Mill

CHRISTMAS LIGHTS PICTURES
WILLARD TRANSPORT is a name all but vanished from the village - [pictures and more]
Ian Bangay's Borough Green Photos
| | |
| --- | --- |
| | Election -75% turnout |
VILLAGE HALL 50th ANNIVERSARY- [Report and pictures]

Crest Nicholson New Homes in Borough Green Kent, Crest Nicholson New Homes Hazelbourne Development, Hazelbourne New Homes being built at Isles Quarry,Kent Messenger, Sevenoaks Chronicle
FRIENDS AND NEIGHBOURS
WROTHAM PARISH COUNCIL PLATT PARISH COUNCIL
IGHTHAM PARISH COUNCIL PLAXTOL PARISH COUNCIL
What does My Parish Council ever do for me? Well here's Barry and me, Christmas Eve, clearing fallen trees from Thong Lane.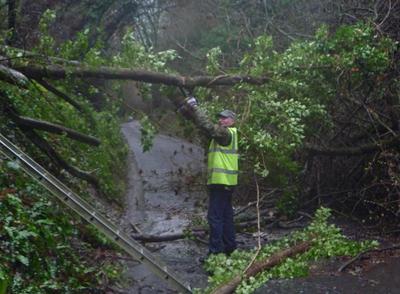 ;
VISITOR COUNTER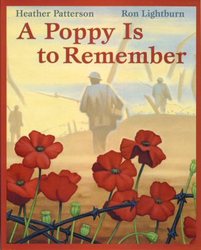 LEST WE FORGET
Next PC mtg MON 3rd Dec 2018 7.30 COGS ANNEX
Rotating logos by sevenoaksart.co.uk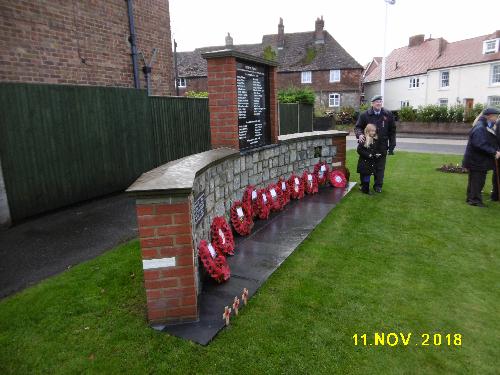 DAVID EVANS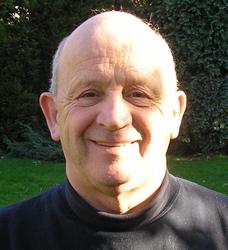 PAM YOUNG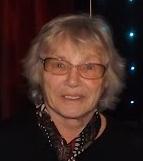 COLIN PINK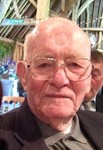 BG Herald designed by Charles Willsher

==============
Below
Its not always sunny in Borough Green, although it usually feels like it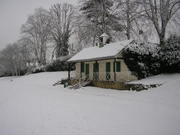 ---------------------------------------------------------------
(c) Mike Taylor all pictures unless otherwise stated : feel free to use any images, but if you earn I'd like a share !