BOROUGH GREEN NEWS
WAR MEMORIAL LATEST
TMBC RELEASE CALL FOR SITES ASSESSMENTS
[read more} Leave A Comment Read Comments
For Micky Trump - Young Mike pics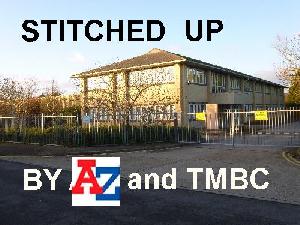 A-Z Housing SHOCK - TMBC Area 2 Planning Committee A-Z Trustees cheat us out of 16 Affordable homes. Read report extracts & [more]
New Supermarket

to Opened Thursday

2

5 new jobs, but w

ill they make up for the jobs lost when our High St collapses? Was Sue asked to open her new store, its down to her tireless efforts it got passed,. I suppose she thought her new 171 houses at IQW and 41 at A-Z might need it

.

[SAINSBURY PAGE]

A note of caution - we cannot blame people who need a job working there, and we cannot blame people who shop there to save a walk, the way to fight back at Sainsbury is to ensure YOU & I do not use it.
BL***Y CHEEK.....
I have received an email from the Planning dept, where they say " we have also been approached by Crest for some pre-application advice in respect of the future development potential of the former office building and car park site ". Now whilst I am grateful to Louise for this information, am I alone in think it is the height of cheek that these two groups of outsiders are discussing what to do with OUR village, and we aren't even invited to the table. I think this is the substance behind the 12-15 house runour we keep hearing. Answers on a Molotov Cocktail to TMBC Offices.
JUST WHAT ARE CREST UP TO NOW?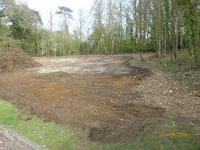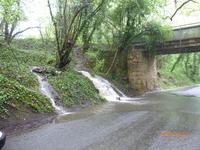 Emails and pics Excavations & Tree felling,and Thong Lane Flooding , and an Environment Agency report that highlighted this problem many years ago.
WHAT WE HAVE LOST CLICK FOR BIGGER PICS
Bee Orchid Common Spotted Orchid
Wildlife Pictues courtesy of Philip Hurst
STOP PRESS - Wrotham School lodge Standards Complaint against Cllrs Rayner, Betts & Taylor. Mr Wright protests his innocence. Our gaols are full of people protesting their innocence.
Full story on Sevenoaks Chronicle Website, on the disappearance of £11,295.84 from the 3G account.
Latest Isles Quarry aerial picture
LOCAL CONTRACTOR DAN SALT WINS NATIONAL NEWCOMER AWARD [more]
New Supermarket

to Open in May

25 new jobs, but will they make up for the jobs lost when our High St collapses? I wonder if Sue will be asked to open the new store, its down to her tireless efforts it got passed,. I suppose she thought her new houses at IQW and A-Z might need it . [SAINSBURY PAGE]
PLATT IND EST - A major new plan to move the entrance of Platt Industrial Estate to Clubbs that would have had huge benefits for businesses, residents and the school, was scuppered by T&MBC - further examples of your "Local Conservatives Working for You". (That's Ironic). See scrapped plan
FOOTPATHS & PROWs - We have a great network of local paths for walking [Maps and More]
QUARRY HILL TREE CONSULTATION [results here] [ See Pictures]
WAR MEMORIAL - KCC are allowing us to build under a simple Licence
SEE OUR KCC TRAFFIC SCHEME
"The Town Crier" a new Borough Green & District magazine-
Twitter: @kenttowncrier Facebook: /thetowncrier [email editor] [preview]
TMBC Parking Consultation, [maps] [email review]
Have you had an accident at the new 7 Mile Lane roundabout? [email Mike]
FLOODING UPDATES. Wrotham Rd, Lingfield Rd & Basted Mill

CHRISTMAS LIGHTS PICTURES
WILLARD TRANSPORT is a name all but vanished from the village - [pictures and more]
Ian Bangay's Borough Green Photos
| | |
| --- | --- |
| | Election -75% turnout |
The Family that Mary worked for has been identified

Great News! a family member from the picture has come forward
VILLAGE HALL 50th ANNIVERSARY- [Report and pictures]
TMBC PLANNING SEARCH [click here] you need TM number (eg [TM/]12/1234/FL)
KENT HIGHWAYS FAULT REPORTING [click here]

Crest Nicholson New Homes in Borough Green Kent, Crest Nicholson New Homes Hazelbourne Development, Hazelbourne New Homes being built at Isles Quarry,Kent Messenger, Sevenoaks Chronicle
FRIENDS AND NEIGHBOURS
WROTHAM PARISH COUNCIL PLATT PARISH COUNCIL
IGHTHAM PARISH COUNCIL PLAXTOL PARISH COUNCIL
What does My Parish Council ever do for me? [answers] Well here's Barry and me, Christmas Eve, clearing fallen trees from Thong Lane.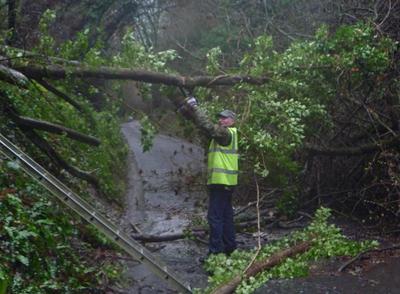 VISITOR COUNTER







RIP DAVE THE GENT
Next PC mtg MON 6th June 7.30 COGS ANNEX
Rotating logos by sevenoaksart.co.uk
PAM YOUNG-SADLY MISSED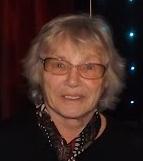 BG Herald designed by Charles Willsher

==============
Below
Its not always sunny in Borough Green, although it usually feels like it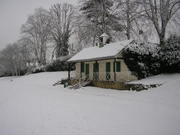 ---------------------------------------------------------------
(c) Mike Taylor all pictures unless otherwise stated : feel free to use any images, but if you earn I'd like a share !