LANDSCAPING & DRAINAGE
We have a beautiful Woodland Walk that benefits greatly from the water from adjacent fields. Unfortunately, this is not so good for football pitches.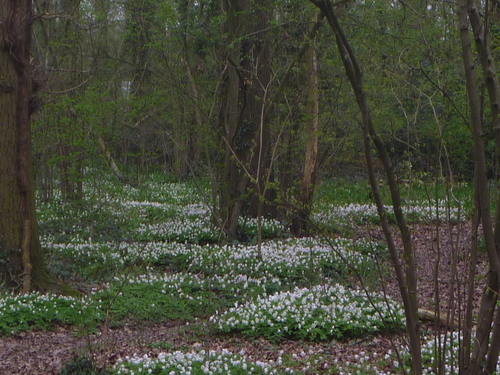 The Ditch snakes through the woodland in the background, then follows the edge of the wood.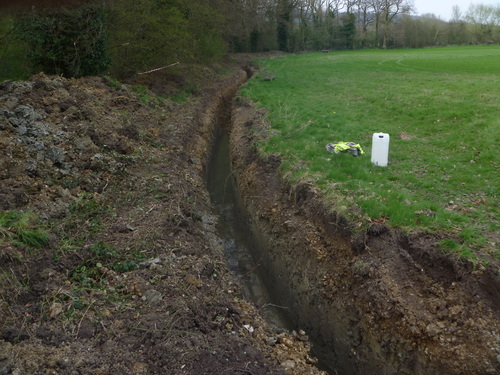 As we neared the farside of the pitches, we had to cut across the grass in the western corner. This will eventually be planted with trees and become an extension of the Woodland Walk.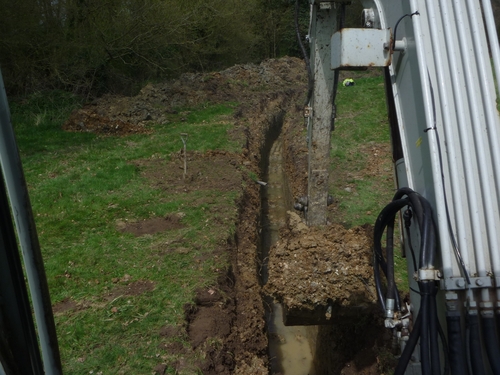 Heading out across the grass area, aiming for the existing ditch.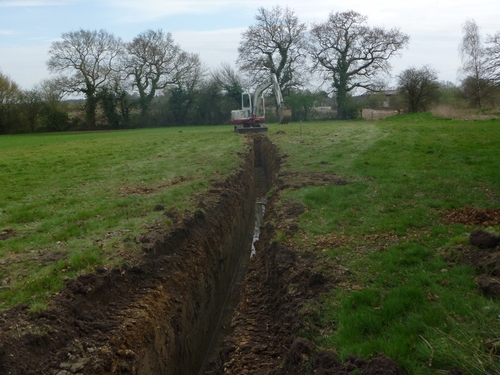 Roland returning from a dumper load into the landfill site.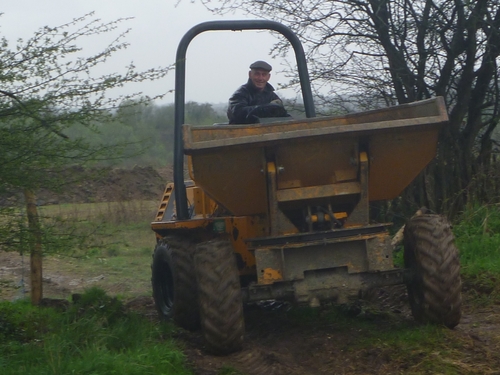 Stringing out the pipe.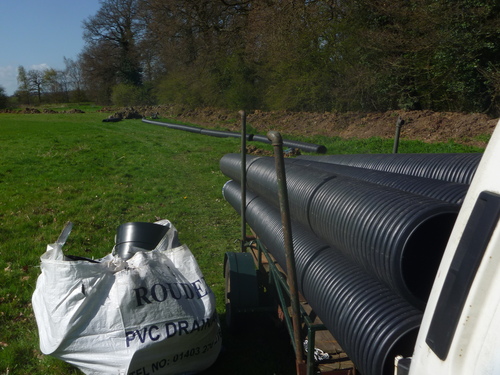 Roland down the ditch trimming before we drop the pipe in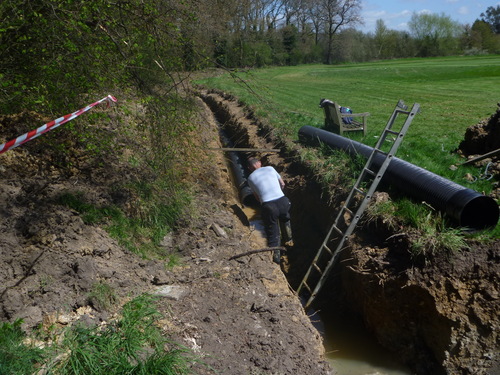 Pipe ditched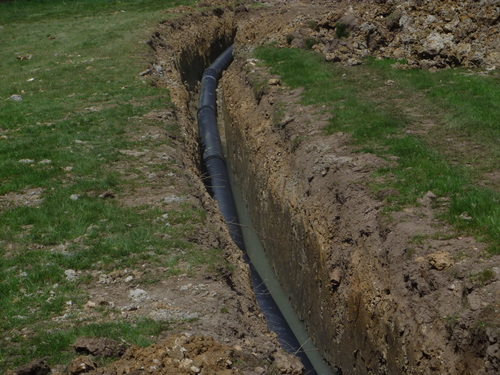 Of course, we had the odd collapse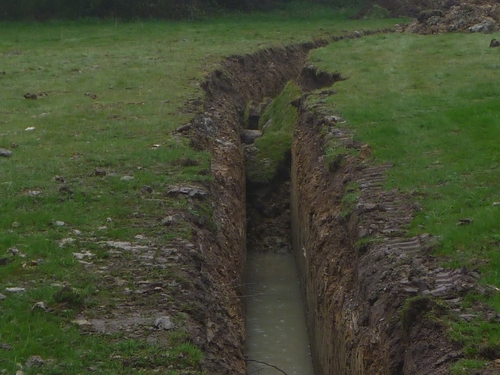 Pipe in and buried
And carefully smoothed over ready for the grass
Attila Landscaping getting ready to grass the front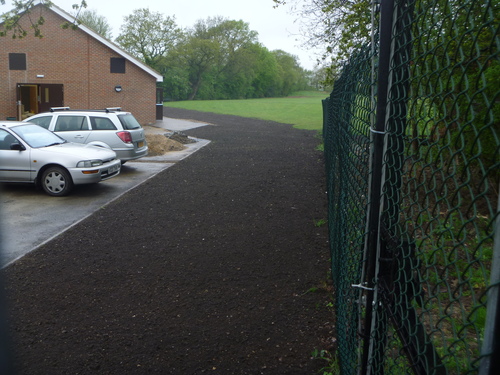 and the back...