CORONATION OAK
The Oak was originally planted to celebrate Queen Victoria's Diamond Jubilee in 1887, but this tree died and was replaced as the Coronation Oak celebrating the Coronation of King George V in 1911.
The tree died in 2016 and was felled by KCC. We saved 4 hefty planks from the Coronation Oak and they are being used around the village for benches.
Below is the Coronation Oak in about 1965 (c) Ian Bangay's BG Photos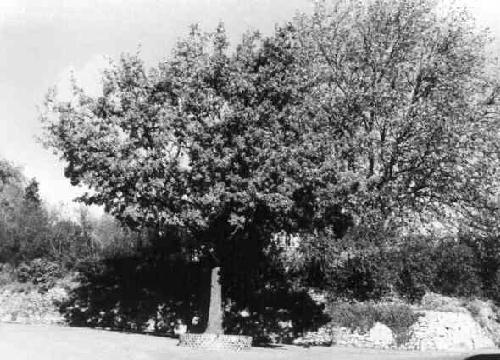 And looking very healthy about 2005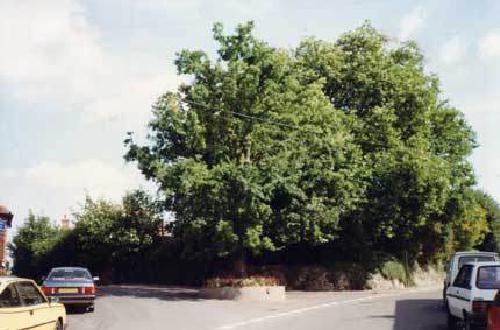 Still looking healthy when it was decorated for Christmas 2006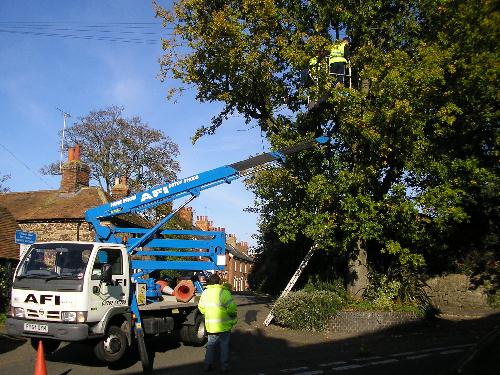 The tree began looking a bit weary a couple of years later and in Spring 2015 it was declared dead by Kent Highways, and earmarked for felling.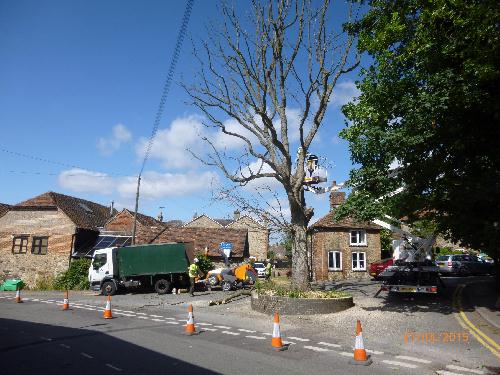 STUMP REMOVED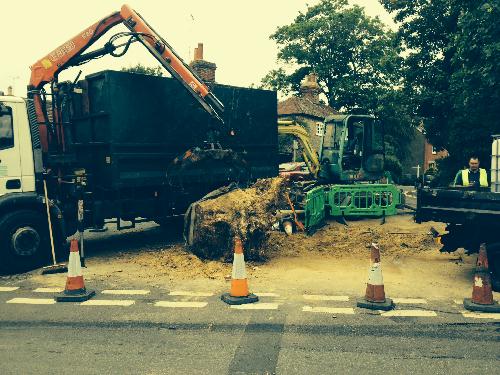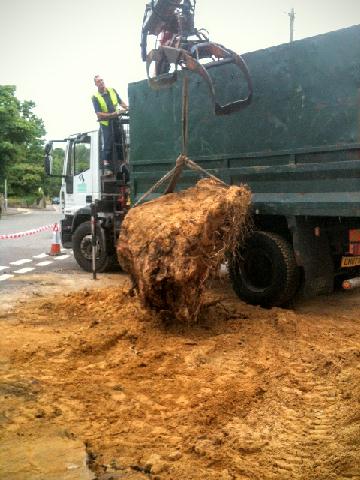 We have saved some logs for memorial benches and plaques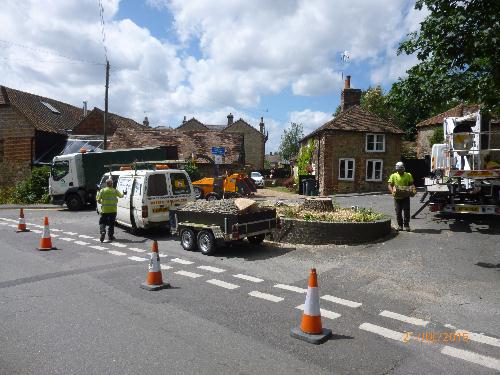 BUILDING THE NEW PLANTER