H+H CELCON - CAN WE TRUST THEM?
H+H CELCON have been excellent neighbours since they took over from Kent White Brick in the late 80s. They are generous with local funding, donating materials to many local projects, and most famously pledging to build the Borough Green Bypass in exchange for permission to build a new factory. That fell through when KCC's planning permission turned out to be written in smoke.
We can almost understand them signing up to the Sand Mafia's Borough Green Garden City (pic C below), if it came off it would be worth a fortune, not just the mass housing profits, but H+H own some of the land needed for the "Relief Rd".
I was invited with all the Local Parishes to a meeting at H+H Celcon's offices in November 2016. I made these notes, circulated to members, and I believed what we had were told, but there was some scepticism. Basically, H+H told us PFA was running out, and they were spending £10million upgrading the plant to run on the sand they were applying to extract from the Western Extension [map] .(pic B below)
The Parish Alliance are opposing H+H's application to excavate the Western Extension [BGPC submission]. There are many reasons for this as the submission shows, but there are suspicions locally that H+H will close the factory and release the land for a vast housing development, and that the sandpit will be used to supply the building market. The Western Extension land is Greenbelt and Kent Downs AONB, and will impact on Ightham Court, a listed building. Those constraints will prevent the Extension being opened whilst there are large local reserves available in this area of Kent.
Some Local Residents are taking Historic England to a Judicial Review for the de-listing of the Western Extension. It used to be a protected garden, and part of the setting of Ightham Court. There are many good reasons why this land should remain protected, but there are always two sides, and a strong case can be made of the local benefits that could arise from sand extraction from the Western Extension. It is hoped to start an informal consultation shortly. The Parish Councils' job is representing the wishes of the people, and we have had enough troubles in recent years from Councillors who believed they knew best and who thought themselves immune.
Tonbridge & Malling's Local Plan has part of the H+H site earmarked for housing, and part for a "Relief Rd" (pic A below)
We have had problems with noise, dust and smells from H+H. As H+H carry out their £10m upgrade to the factory, we will be pressing them to incorporate equipment and working practices that will restrict these impacts on the villages.
Now we know that pfa is not toxic , although it does contain metals that can be toxic under some circumstances, but probably not here. The danger is dust, including the microscopic light ash particles that we are breathing in every day. There has always been some dust around, but since H+H began stockpiling pfa in earnest, as the picture below shows, open storage of pfa results in wind blown ash, and a fine slurry that gets tracked everywhere through this once immaculate factory. Just take a look at the stock tipper truck and the loading shovel, and how every square inch of the yard is smothered in dark grey slurry and mud.
Commendably, H+H recycle their damaged blocks, feeding them back into the process, but again this generates dust, which needs to controlled with effective modern handling.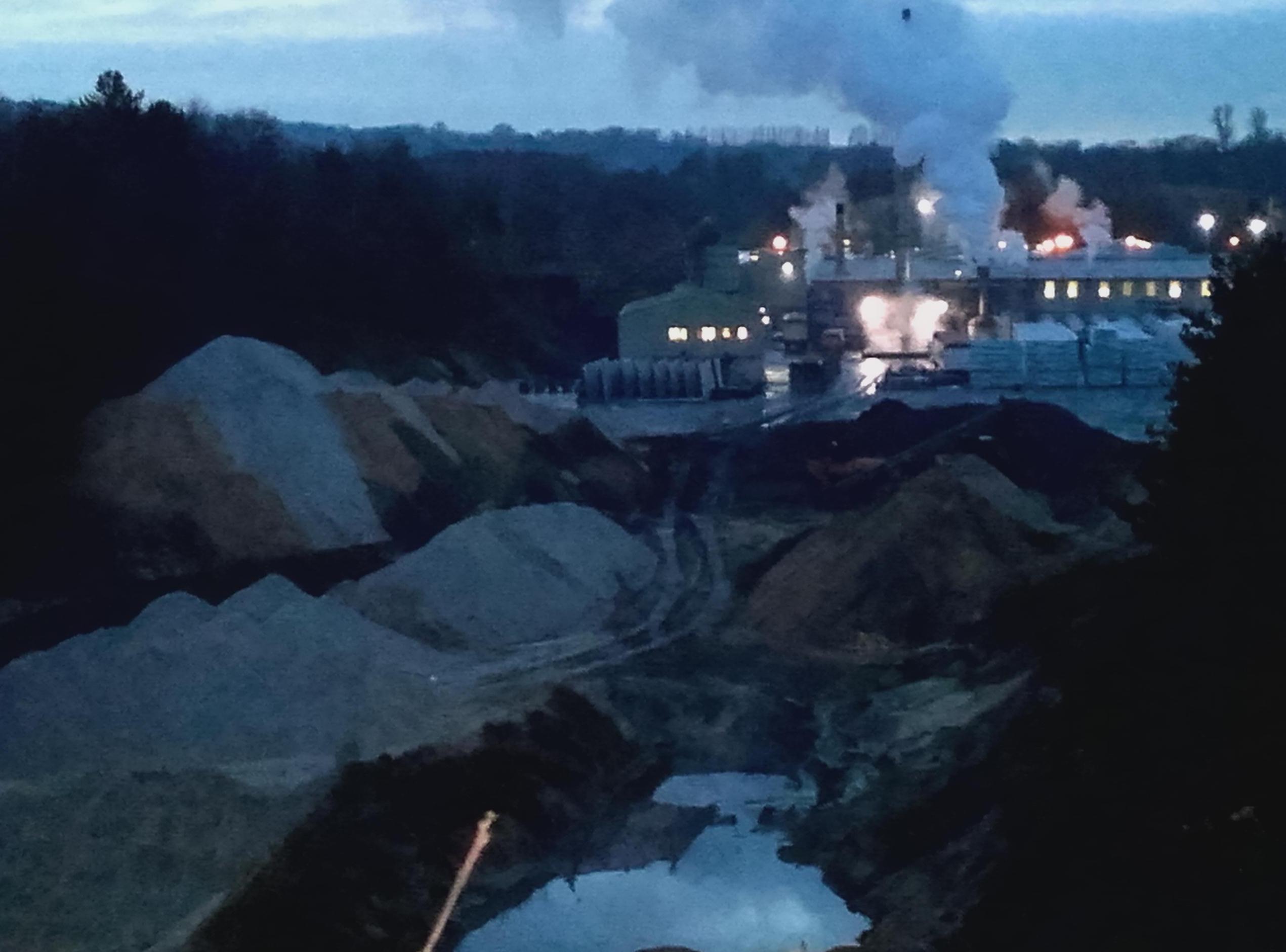 Pic A - TMBC Local Plan Map showing proposed housing on H+H and Robert Body Sites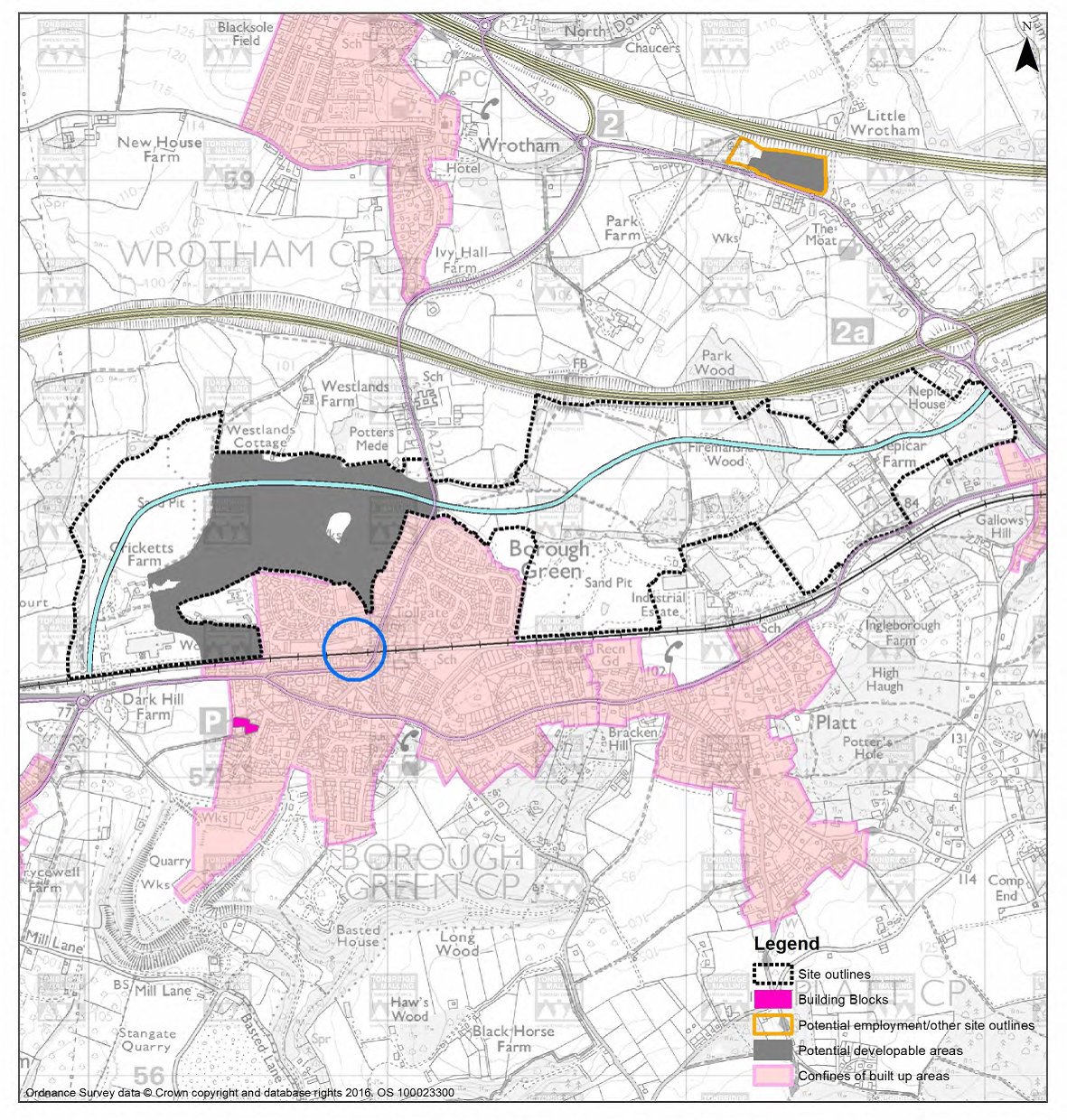 Pic B - Map showing Western Extension proposal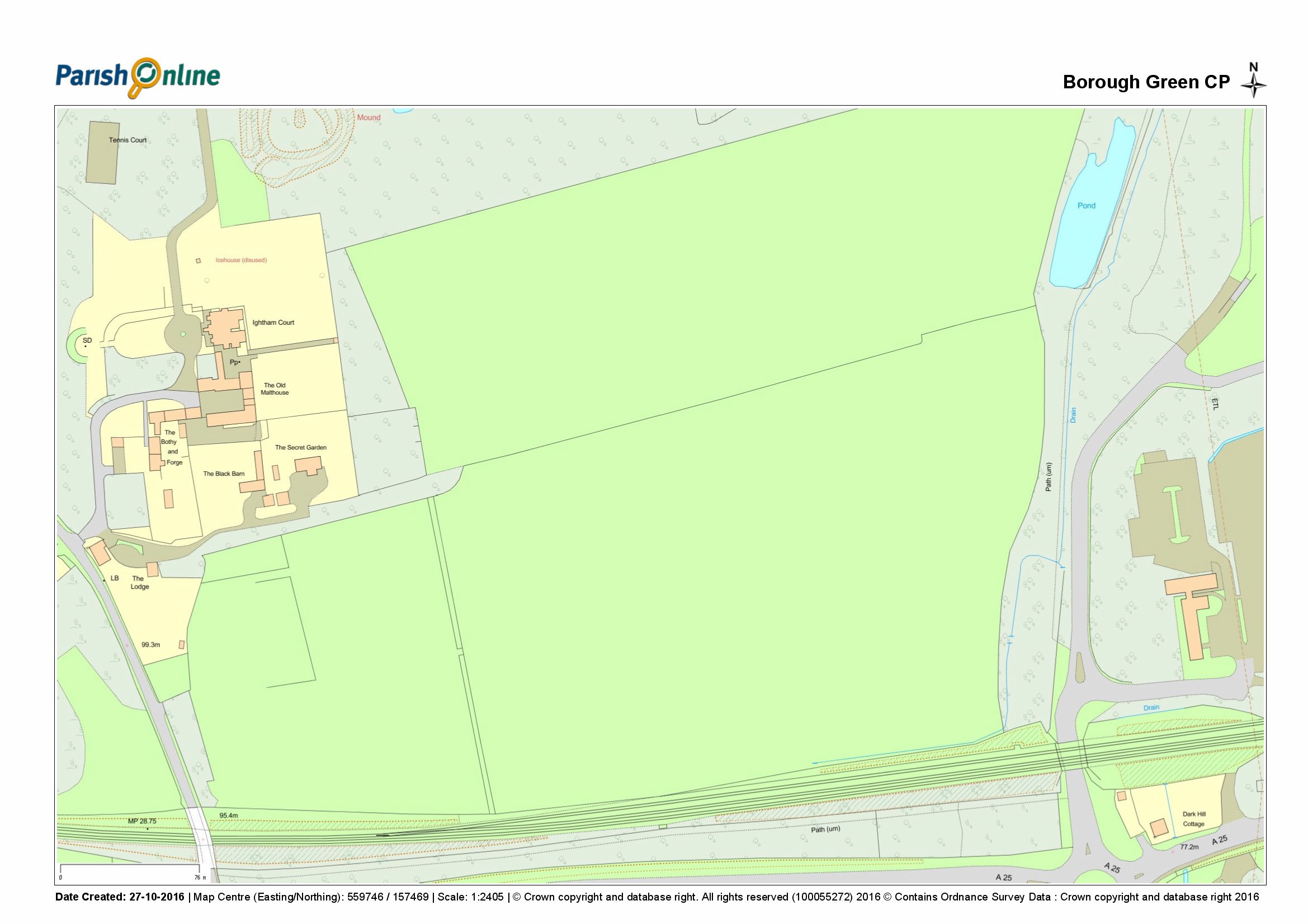 Pic C - Borough Green Garden City Plan - 4000 houses