POTTERS MEDE UPDATE MARCH 2013
Bob, Lod and Pete plaster the main hall ceiling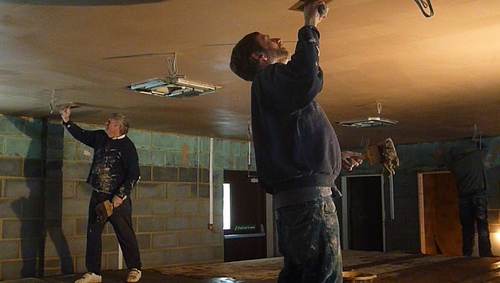 Loft nearing completion, painted and lights installed.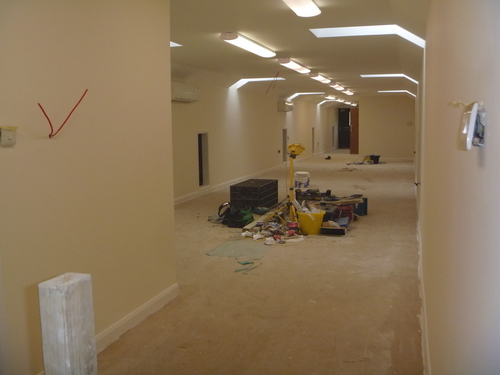 Hall plastered and painted, and lights installed, insulation down for heating.
One of the changing rooms painted and lit, tiling well ahead..!!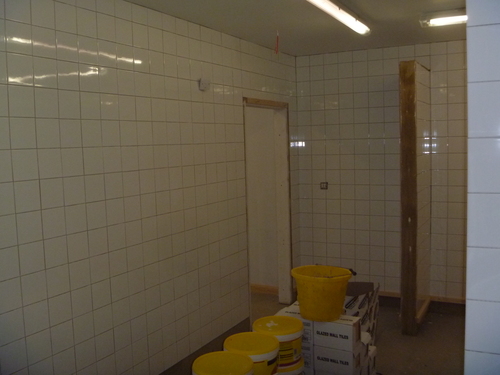 Easy's lads laying the piping for the underfloor heating in the hall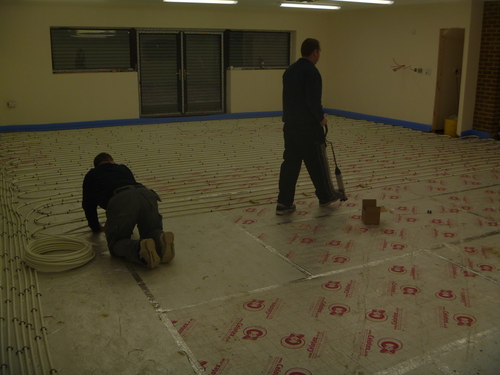 Kent Machine move our security store from the front to the back as an extra equipment store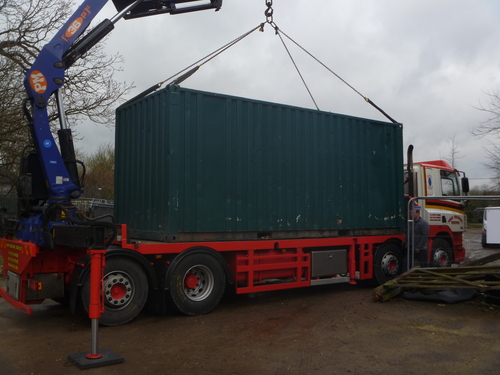 Eastwell Ironworks nearing completion of the rear fire escape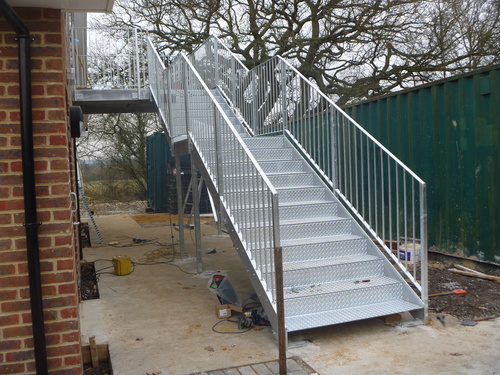 Looking across the spring grass to the building as it is today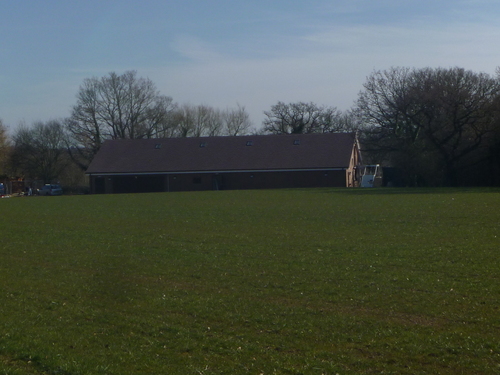 The first of our "automatic" touchless sinks.