POTTERS MEDE JANUARY 2013 UPDATE
Nick Taylor Construction lay the sub-base and edge kerbs for front path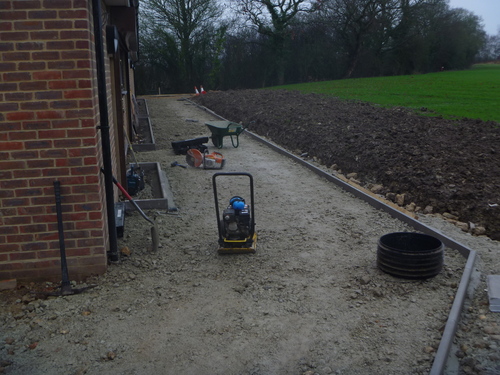 Stuart and Dan lay the block paving, trench on the right is to bury a land drain to keep the path dry.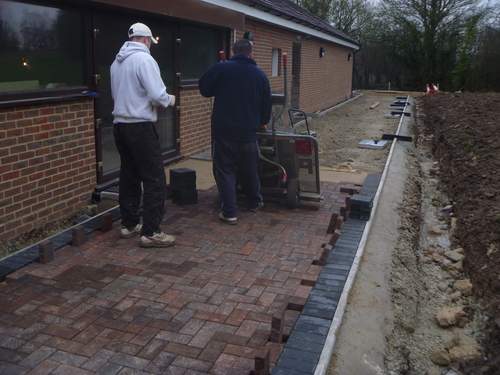 Dan fills in some fiddly bits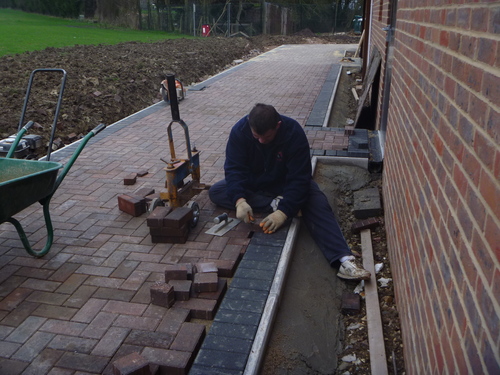 Nearly Done !!
Peter De Kisshazy has contacts in the commercial carpet world, and arranged for OPL to supply us with 1000 just-secondhand carpet tiles for the hall and loft space. Tony and I hired a van to collect from Victoria, and here a smiling Kim from OPL meets a frozen Tony.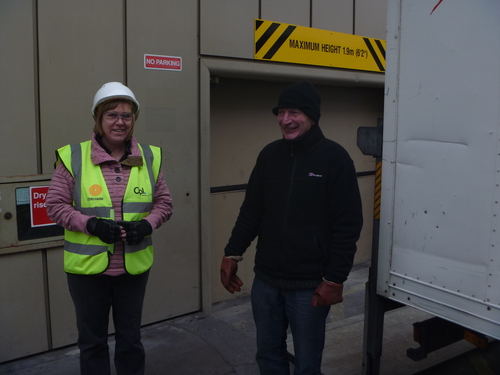 Janos from OPL wheels out the tiles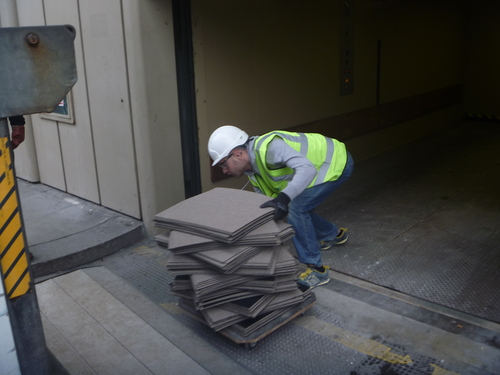 Whilst we were joy-riding around London, Leigh and Stuart continue installing lighting in the changing rooms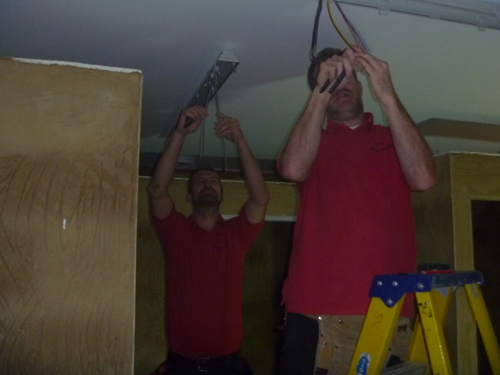 and Bob Barton prepares the loft for plastering