Isles Quarry Aerial December 2013
Our own Gary Powers took these pictures from his spy plane this morning, 8th December, showing the pace of construction at Isles Quarry. The contamination has now been excavated from the north os the site, and buried in the foreground under a clear layer of clean material. In the very lower right of the site you can see the Contamination Storage Bay, which by now should be full of the contamination dug out in the north, but is empty. This picture is used again as part of the evidence in "The Smoking Gun"
In the foreground you can make out the concrete crushing plant, and the remains of the base of the old workshops, so recently the home of Invicta Skips, now put out of business by Hanson. In the top left are the remains of the concrete base of the Filler and Tarmac Plants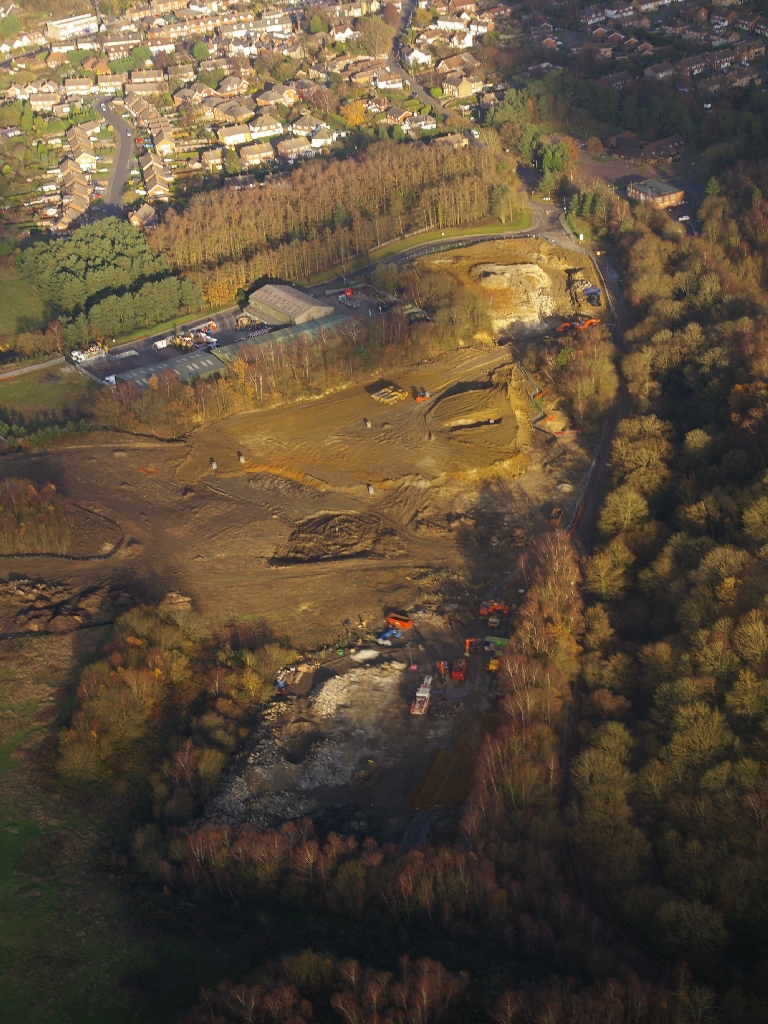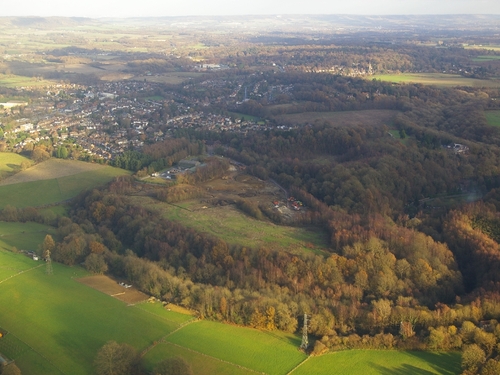 Above: approaching from the south west, you can just make out the riding stables 1n the left foreground: little smudge of smoke on the extreme right, halfway up: is Dennis having another bonfire?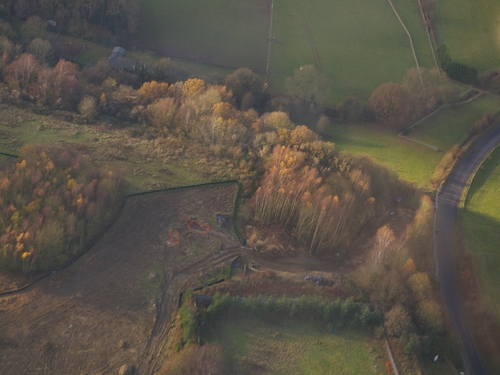 Above : Flying east, Haul Road on the right, this will be the new entrance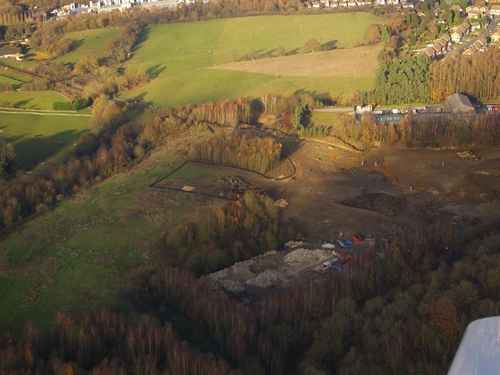 Above, crossing the bottom of the site, just above the River Bourne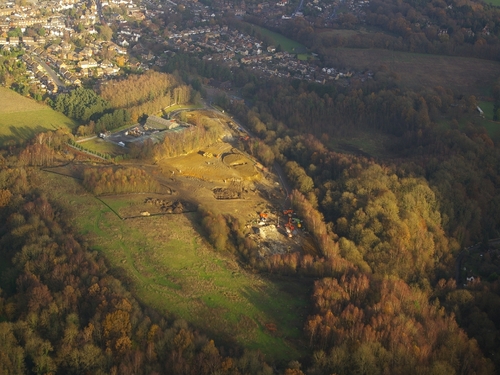 Above, flying in from the south west, Valleyview (left) and Woodlands (right) in the background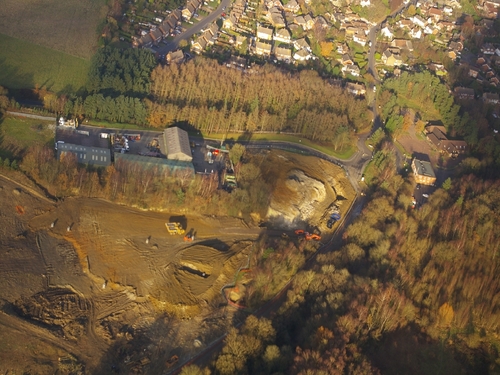 Above: High shot looking down on the site, and Hornet Estate, Doctor's on the right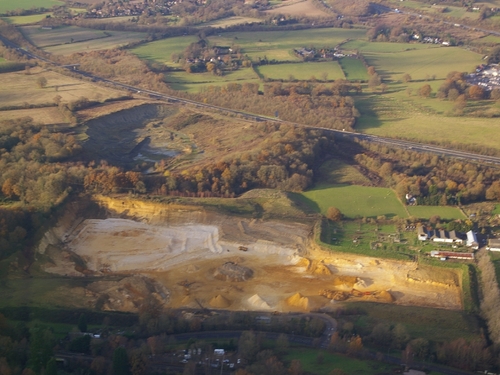 Above, and finally, as our intrepid aviator heads back to Blighty, a picture looking north across Clubb's Nepicar sandpit, Nepicar Farm to the right, the Old Rugby claypit immediately behind Clubbs, and the M26 swinging majestically towards yet another jam on the M25